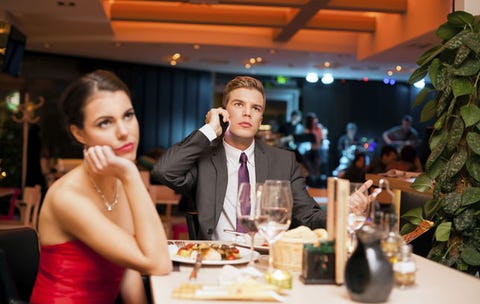 When you're first dating a woman, you want to make sure that you let her know that you like her, that you're interested. How do you do this, though, without scaring her off or coming on too strong? Try following the tips below in order to keep your budding relationship on the right track:
The question has been asked many times over the years as to how many days you should wait after your first date before you call her, and there really isn't a set answer. It would be wise to call her the next day to let her know that you had a good time. It doesn't need to be a quick conversation, just a fast, "Thanks for our date! When can we go out again?"


After your first few dates, consider sending her a bouquet of flowers, a card, or even just a single flower, just to let her know that you're thinking about her. Nothing lets a woman know you care like an unexpected, romantic offering.


Make a romantic mystery date without letting her know what you'll be doing or where you're going. Take into consideration her likes and interests before planning the date, though.


If you're nervous and still getting to know your date, choose a date location that allows you to talk and get to know each other, but that doesn't rely only on talking. The movies are a typical date activity, but you don't have a chance to communicate for the duration of the movie. An activity like dinner, though, leaves a lot of time to fill, something that can be daunting for a first date. Try an activity date like painting ceramics or even a game night with another couple.


Don't overwhelm your date, though, with too much contact or too many gifts. Don't call every day between dates, especially if you've only been on one or two dates. Don't send flowers or other gifts every day, or even one expensive or large gift. The goal is to let her know you want to keep seeing her, not to scare her away. Keep the calls and gifts to a minimum, appropriate level.


Don't be such a talkative person in front of her. It should be a two ways communication. Find out what topic that will trigger her interest and try to ask questions. Be a good listener, listen to what she has to say. This shows her that you are interested.